The Nelson Fires – Why Emergency Planning Is Critical For Business Recovery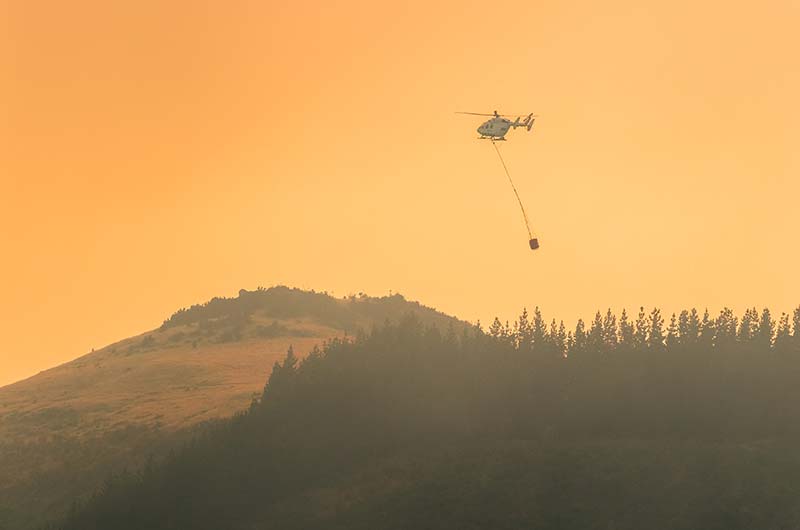 A State of Emergency remains in place across the Nelson-Tasman district as New Zealand's largest-ever fire continues to rage. The Nelson Tasman Emergency Group have confirmed the fire perimeter is now sitting at 33km, covering 2,400 hectares.
On Friday 8 February 2019, 3,000 South Island residents were told to leave the town of Wakefield and its surrounding areas after a large bush fire broke out. Business owners in Wakefield had to evacuate and shut up shop until the following week.
While luckily many of these businesses are now already open, all have had to endure a period of being unable to trade.
What would have happened if more businesses were located in this area? How would the fire have stopped their ability to function in the short-term? What would have happened if they were a business that was part of a national or global supply chain?
What if the fire prevented them from returning to business as usual for many months?
The Nelson fires are just one real-time example of why every New Zealand business needs to have forward planning in place to deal with these kinds of natural disasters and ongoing emergencies.
In fact, did you know that 86% of businesses won't exist two years after a significant event, such as this one?
So how does your business become resilient? How can you prepare?
It begins with the understanding that it's not just about being ready for big natural disaster or a cyberattack, business resilience is about preparation and planning so that the business is ready to tackle any crisis, man-made or natural.
It is also about knowing and understanding the risks, large and small, that your business will face in achieving goals. That includes everything from the tactical and practical – such as knowing where your business stores its passwords and the contact list of key providers, to ensuring you have a true understanding of exactly what your insurance will cover in the event of a disaster.
Interestingly, in 2018, Lloyds A World at risk: Closing the insurance gap report listed New Zealand as the second most at-risk nation, just behind Bangladesh, when comparing the likelihood of natural disaster and the cost to the country of that disaster.
What this means is that your likelihood of having a business interruption of some degree in the coming years is very high. While insurance policies are a natural part of any business continuity plan and provide some reassurance, many SMEs do not understand what they are or are not covered for and instead rely on their brokers to renew their policies and get them the best deal possible.
Experience has shown us that large numbers of businesses believed they were entitled to cover for different events, or their premises were covered for all perils, only to find out that this was not the case.
Like a great business continuity plan, an insurance portfolio is not something that gets completed and then spends the rest of its life in a bottom draw or in some long-forgotten folder on your computer.
Like all business decisions these key areas need constant assessment, redesign and implementation to ensure they are current and workable. This is especially true after upscaling or downsizing of the business when new employees arrive or key personnel leave.
Obviously, without a crystal ball to guide us we can never truly predict when events will happen. But what we do know is that they can and do occur at all times of the day or night and businesses need to be aware and prepared for these possibilities.
ResilienceTec is a 24/7 solution, accessible from anywhere, and using a system that has been tried and tested in the Australasian environment.